Jelani Cobb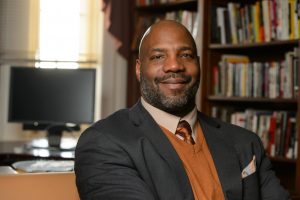 February, 2020
Hendricks Chapel
Jelani Cobb is the author of Substance of Hope: Barack Obama and the Paradox of Progress, and To the Break of Dawn: A Freestyle on the Hip Hop Aesthetic, among others. As a long-time staff writer at The New Yorker, Cobb wrote a remarkable series of articles about race, injustice, and the police; for which he received the Sidney Hillman Prize for Opinion & Analysis Journalism. He also teaches at the Columbia University Graduate School of Journalism. There, he recently accepted a duPont-Columbia Award on behalf of filmmaker Ava Duvernay's Oscar-nominated documentary 13th –in which he was prominently featured as an expert on the 'mythology of black criminality'. Formerly the director of the Africana Studies Institute at the University of Connecticut, Jelani is also the recipient of the Walter Bernstein Award from the Writer's Guild of America for his investigative series Policing the Police, which aired on PBS Frontline.
For the full press release regarding Jelani Cobb's visit, please click here.
---
Young Entrepreneurs Speaker Series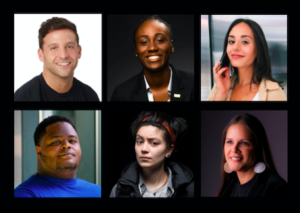 Young Alumni Entrepreneurs: Breaking The Rules, Blazing New Paths, Not Waiting Their Turn
November, 2019
Hendricks Chapel
---
Five successful young alumni entrepreneurs return to Syracuse University to share their insights and inspire others to follow their own creative paths to success.
Davis '19, Daniel Folkman '12, Julia Haber '18, Erin Miller '16 and Michelle Schenandoah G'18 participate in a panel discussion, moderated by Davis, on Thursday, Nov. 14 at 7:30 p.m. in Hendricks Chapel.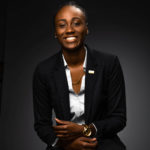 Kelsey Davis (Newhouse School)
Founder & CEO, CLLCTVE
Kelsey Davis is the Founder and CEO of CLLCTVE, a platform that empowers the next generation of college creatives by connecting creatives with brands looking to reach Generation Z.
She has been featured on The New York Times and Adweek, and created the column "#AskGenZ" for MediaVillage.com.
Prior to CLLCTVE, Kelsey worked in production for Conde Nast Entertainment and UniWorld Group.
A recent graduate of the Newhouse School, she is pursuing a master's degree in entrepreneurship at the Whitman School.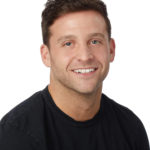 Daniel Folkman (Whitman School)
VP of Business, goPuff
Daniel Folkman is the VP of Business at goPuff, the fastest growing digital convenience retailer, delivering thousands of products – including ice cream, candy, beverages, cleaning products, diapers, pet goods, and in some markets, beer, wine and spirits – to customers directly from centrally located facilities.
goPuff is currently operating in over 100 U.S. locations and employs over 1,500 employees. At goPuff, Folkman currently oversees Business Development, Corporate Development, Brand, and Communications, which includes developing strategic partnerships with the world's largest consumer brands, such as Coca-Cola, Procter & Gamble, and many others.
Before goPuff, Folkman spearheaded Business Development at Sumpto, a marketing and insights platform for the college demographic. At Sumpto, he was the first hire and led user growth and partnership strategy.
A thought leader in the tech and CPG space, Folkman has spent time consulting, advising and operating startups with an emphasis on business development, corporate strategy and brand partnerships. Additionally, Folkman serves on the Young Whitman Advisory Council for the Whitman School of Management.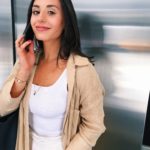 Julia Haber (Newhouse School)
Founder & CEO, WAYV
Julia Haber is a creator, innovator, and go getter. Haber is the founder and CEO of WAYV Inc., which she began in her first year at Syracuse University. During her sophomore and junior years, respectively, Haber interned with Spotify and Snapchat.
WAYV is the brand of the college market, unlocking hyper-tailored experiences for college students. WAYV crafts experiential data driven pop up shops on college campuses across the country.
With WAYV and her earliest pop-up shop iterations, Haber worked with national brands such as Lululemon, Rent The Runway and Shopify, and partnered with companies such as AT&T and Adobe.
Haber and Kelsey Davis were both featured on AdWeek magazine's "Gen ZEOs, the Top Entrepreneurs of Generation Z" podcast.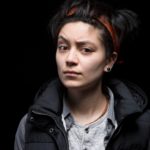 Erin Miller (Newhouse School)
Co-Founder, Out There Productions
Born and raised in the Bay Area, Erin Miller, co-founder of Out There Productions, started making films with her brother by borrowing equipment from their community television center. After an enriching four years at Syracuse University, she started her own production company that specialized in making promotional videos for startups and small businesses.
Miller pivoted towards producing films after the successful premiere of her first short, "No Nuts," (now streaming on Amazon Prime) a romantic comedy about two camp counselors that fall in love at a summer camp for kids allergic to peanuts.
She values diverse representation on and off set, sharing friends' films, and honest expression of self.
Erin currently helps tech startups reach their full potential at Capital Factory in Austin, TX. There she helps run hackathons, happy hours, and the Virtual Reality Lab.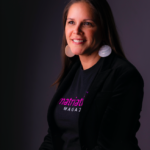 Michelle Schenandoah (Newhouse School)
Founder, Rematriation Magazine
An inspirational speaker and thought leader, Michelle Schenandoah is a traditional member of the Oneida Nation Wolf Clan of the Haudenosaunee Confederacy. She is the founder of Rematriation Magazine, a new Indigenous women's online media platform. Schenandoah is focused on leadership development and the reclaiming of Indigenous women's traditional roles among their nations. She also operate Indigenous Concepts Consulting with the goal of incorporating Indigenous perspectives into the mainstream and in existing business and media paradigms.
Schenandoah is president of the board of directors of the nonprofit Seven Dancers Coalition, focused on ending domestic violence and sexual assault through empowerment in Indigenous communities.
She earned a B.A. at Cornell University, an M.S. at Syracuse University and J.D. and LL.M. degrees at the New York University School of Law.
---
Marcus Solis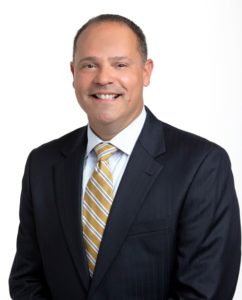 WABC – Marcus Solis.
(Walt Disney Television/Heidi Gutman)
October, 2019
Hendricks Chapel
A Bronx native, Marcus Solis grew up watching Eyewitness News. Since the start of his career in broadcast journalism, it's been his dream to join Eyewitness News. That dream came true in 1997. In addition to covering stories throughout the tri-state area, Marcus has filed reports from Cuba, Puerto Rico, and Mexico.
Prior to joining WABC-TV, Marcus was a reporter/anchor for New York 1 News. Other stops along the way have included WDTV in Clarksburg, West Virginia and WFAS AM and FM in White Plains.
For the press review regarding the Marcus Solis lecture, please click here.
---
Bettina Love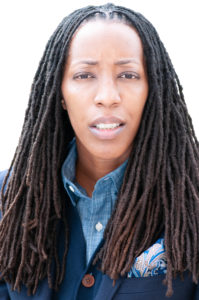 We Want To Do More Than Survive: Abolitionist Teaching
October, 2019
Life Sciences Building
Bettina L. Love is an award-winning author and Associate Professor of Educational Theory & Practice at the University of Georgia. Dr. Love is one of the field's most esteemed educational researchers in the area of Hip Hop education. Her research focuses on the ways in which urban youth negotiate Hip Hop music and culture to form social, cultural, and political identities to create new and sustaining ways of thinking about urban education and intersectional social justice. Her work is also concerned with how teachers and schools working with parents and communities can build communal, civically engaged schools rooted in intersectional social justice for the goal of equitable classrooms.
For her work in the field, in 2016, Dr. Love was named the Nasir Jones Hiphop Fellow at the Hutchins Center for African and African American Research at Harvard University. She is also the creator of the Hip Hop civics curriculum GET FREE. In April of 2017, Dr. Love participated in a one-on-one public lecture with bell hooks focused on the liberatory education practices of Black and Brown children. In 2018, Georgia's House of Representatives presented Dr. Love with a resolution for her impact on the field of education.
Dr. Love is a sought-after public speaker on a range of topics, including: antiblackness in schools, Hip Hop education, Black girlhood, queer youth, Hip Hop feminism, art-based education to foster youth civic engagement, and issues of diversity and inclusion. In 2014, she was invited to the White House Research Conference on Girls to discuss her work focused on the lives of Black girls. In addition, she is the inaugural recipient of the Michael F. Adams award (2014) from the University of Georgia. She has also provided commentary for various news outlets including NPR, The Guardian, and the Atlanta Journal Constitution.
She is the author of We Want To Do More Than Survive: Abolitionist Teaching and the Pursuit of Educational Freedom and Hip Hop's Li'l Sistas Speak: Negotiating Hip Hop Identities and Politics in the New South. Her work has appeared in numerous books and journals, including the English Journal, Urban Education, The Urban Review, and Journal of LGBT Youth. In 2017, Dr. Love edited a special issue of the Journal of Lesbian Studies focused on the identities, gender performances, and pedagogical practices of Black and Brown lesbian educators.
---
Admiral James G. Stavridis, USN (RET.)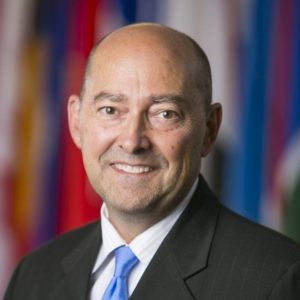 October, 2019
Melanie Gray Ceremonial Courtroom, Dineen Hall
Co-sponsored in association with the D'Aniello Speaker Series and media sponsor WAER.
Retired United States Navy admiral, currently an Operating Executive with The Carlyle Group[3] and Chair of the Board of Counselors at McLarty Associates.[4] In August 2018, he stepped down[5] as the dean of the Fletcher School of Law and Diplomacy at Tufts University, a graduate school for international affairs.[6] Stavridis serves as the chief international diplomacy and national security analyst for NBC News in New York.[7] He is also chairman of the board of the U.S. Naval Institute [8][9] and a Senior Fellow at the Johns Hopkins University Applied Physics Laboratory.[10]
In June 2018, when Tufts announced that Stavridis would be stepping down as Fletcher Dean, Tuft's president and provost lauded him in a joint statement[11] calling him a "dynamic leader, a wonderful partner, and a prolific scholar."
Stavridis graduated from the U.S. Naval Academy in 1976. While in the Navy, Stavridis served as the commander, U.S. Southern Command (2006 to 2009) and commander, U.S. European Command and NATO Supreme Allied Commander Europe (2009 to 2013),[12][13] the first Navy officer to have held these positions. Stavridis earned a Ph.D and Master of Arts in Law and Diplomacy from The Fletcher School of Law and Diplomacy at Tufts University in 1984, where he won the Gullion Prize.
Stavridis retired from the Navy in 2013 after thirty-seven years of service and became dean of The Fletcher School in the summer 2013. His book The Accidental Admiral, describing his time in the Navy, was published in October 2014. His book The Leader's Bookshelf, published in 2017, describing the top 50 books that inspire better leadership was a #1 best seller in Amazon's "Literary Bibliography and Indexes" category.[14] A second book published in 2017 is called Sea Power: The History and Geopolitics of the World's Oceans.[15] It opened at #9 on the Washington Post non-fiction bestseller list.[16] He is an associate fellow of the Geneva Center for Security Policy and a member of the Inter-American Dialogue.[17][18]
He was considered as a potential vice-presidential running mate by the Hillary Clinton campaign in 2016 and as a possible U.S. Secretary of State by President-elect Donald Trump in the fall of 2016.[19][20]
For the full press release regarding Admiral James Stavridis, USN (RET.) appearance at Syracuse University, please click here.