---
Terry Tempest Williams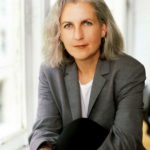 March 2012
The Writer As Witness
Terry Tempest Williams has been called "a citizen writer," a writer who speaks, and speaks out eloquently, on behalf of an ethical stance toward life. A naturalist and fierce advocate for freedom of speech, she has consistently shown us how environmental issues are social issues that ultimately become matters of justice. Williams, like her writing, cannot be categorized. She has testified before Congress on women's health issues, been a guest at the White House, has camped in the remote wilderness regions of Utah and Alaska and worked as "a barefoot artist" in Rwanda. She is known for her impassioned and lyrical prose, and is the author of numerous environmental literature classics. Williams is currently the Annie Clark Tanner Scholar in Environmental Humanities at the University of Utah. Her writing has appeared in The New Yorker, The New York Times, Orion Magazine, and numerous anthologies worldwide as a crucial voice for ecological consciousness and social change.
---
Zadie Smith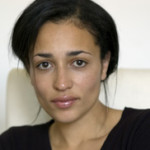 March 2012
Why Write
Novelist Zadie Smith's award-winning first novel, "White Teeth" (2000), is a vibrant portrait of contemporary multicultural London, told through the story of three ethnically diverse families. Her tenure as Writer in Residence at the Institute of Contemporary Arts resulted in the publication of an anthology of erotic stories entitled "Piece of Flesh" (2001). She wrote the introduction for "The Burned Children of America" (2003), a collection of 18 short stories by a new generation of young American writers. Smith's second novel, "The Autograph Man" (2002), a story of loss, obsession and the nature of celebrity, won the 2003 Jewish Quarterly Literary Prize for Fiction. In 2003, Smith was nominated by Granta magazine as one of 20 'Best of Young British Novelists.' Her third novel, "On Beauty" (2005) won the 2006 Orange Prize for Fiction. She has also written "Fail Better" (2006), a nonfiction book about writing. Smith is currently a Radcliffe Fellow at Harvard University. Her most recent book is "Changing My Mind: Occasional Essays" (2009).
---
Jonathan Franzen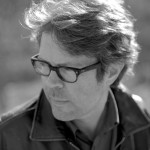 March 2012
On Autobiography and Fiction Writing: An Evening with Jonathan Franzen
When The Corrections was published in the fall of 2001, Jonathan Franzen was probably better known for his nonfiction than for the two novels he had already published. In an essay he wrote for Harper's in 1996, Franzen lamented the declining cultural authority of the American novel and described his personal search for reasons to persist as a fiction writer. Five years later, The Corrections became an international bestseller and won Franzen the National Book Award. Franzen's most recent novel, Freedom, was published in 2010. In August of that year, Franzen was featured on the cover of Time magazine–only the second time in the last decade that a living writer has been on the cover of this national magazine. Freedom debuted at No. 1 on the New York Times bestseller list and was chosen later that year as one of the New York Times 10 Best Books of 2010.
---
Bob Herbert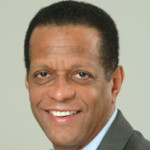 November 2011
An Evening with Bob Herbert
Bob Herbert joined The New York Times as an op-ed columnist in 1993, and he wrote about politics, urban affairs and social trends in a twice-weekly column for nearly 18 years. Herbert announced his resignation from the Times in late March to pursue other projects. From 1991-93, Herbert was a national correspondent for NBC and reported regularly on The Today Show and NBC Nightly News. A founding panelist of Sunday Edition, a weekly discussion program on WCBS-TV, Herbert was also the host of Hotline, a weekly hour-long issues program on WNYC-TV, both beginning in 1990. Previously, Herbert worked at The Daily News from 1976-85 in a variety of roles, including general assignment reporter, national correspondent, consumer affairs editor, city hall bureau chief and city editor. In 1985, he became a columnist and a member of the editorial board. His column continued to appear in The Daily News until February 1993. His career began in 1970 as a reporter, then night city editor in 1973, of The Star-Ledger in Newark, N.J.  He has won several awards for his work and is the author of "Promises Betrayed:  Waking Up from the American Dream" (2005).
---
Moira Gunn with Carol Finn, Pamela Matson, and Elsa Reichmanis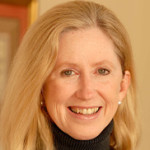 October 2011
The State of the Earth
Moira Gunn stands squarely at the nexus of technology, science and society. Through her public radio program Tech Nation, she has interviewed over 3,000 people – from CEOs to scientists, from venture capitalists to politicians, from teachers to technophobes. In her words, everyone plays a role – everyone is a piece of the puzzle. Gunn also reached deeply into the world of biotech, interviewing the people who decode our DNA, seek cures for cancer, and hope to solve the energy crisis along the way. Her book, "Welcome to BioTech Nation: My Unexpected Odyssey into the Land of Small Molecules, Lean Genes, and Big Ideas" was named to the Best Science Books of 2007 by the Library Journal.
A former NASA scientist and engineer, Gunn was the first woman to earn a Ph.D. in mechanical engineering from Purdue University. She has had a long career in software and systems development, and holds a software patent in nutrition research. Gunn is a member of the faculty of the School of Business and Professional Studies at the University of San Francisco, where she is the managing director of biotechnology programs.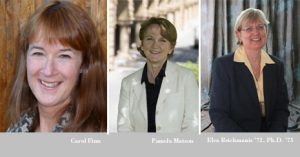 Carol Finn is a research geophysicist at the U. S. Geological Survey and president-elect of the American Geophysical Union. Her research interests are quite broad, but currently focus on the application of magnetic and gravity data worldwide, along with other geophysical techniques, to identify the subsurface distribution of hydrothermal alteration and causative sub-volcanic intrusions as they relate to both landslide hazard assessment and systematics of hydrothermal systems; geophysical and geochemical properties of Precambrian lithotectonic blocks for input into plate reconstructions and related global mineral resource assessment scenarios; sub-ice volcanoes in Antarctica to provide boundary conditions for ice sheet dynamic models and improved understanding of large alkaline magmatic provinces; and crystalline basement in Afghanistan to aid in resource and hazards assessments critical to the reconstruction effort. Finn has published extensively in scientific journals and has appeared on the Discovery and History channels.
Pamela Matson is an interdisciplinary Earth scientist who works to reconcile the needs of people and the planet in the 21st century. Her research addresses a range of environment and sustainability issues, including sustainability of agricultural systems; vulnerability of particular people and places to climate change; the consequences of tropical deforestation on atmosphere, climate and water systems; and the environmental consequences of global change in the nitrogen and carbon cycles. With multi-disciplinary teams of researchers, managers, and decision makers, she has worked to develop agricultural approaches that reduce environmental impacts while maintaining livelihoods and human well being. A MacArthur Fellow and a Fellow of the National Academy of Sciences, as well as the American Academy of Arts and Science, she is the founding co-chair of the National Academies Roundtable on Science and Technology for Sustainability. At Stanford University, she is the dean of the School of Earth Sciences, a senior fellow at the Woods Institute for Environment, and co-leads the Initiative on Environment and Sustainability.
Elsa Reichmanis '72, Ph.D. '75
Elsa Reichmanis recently joined the faculty of the School of Chemical and Biomolecular Engineering of the Georgia Institute of Technology. Prior to joining Georgia Tech, she was Bell Labs Fellow and director of the Materials Research Department at Bell Labs, Alcatel-Lucent. Her research interests include the chemistry, properties and application of materials technologies for photonic and electronic applications, with particular focus on polymeric and nanostructured materials for advanced technologies. She has had impact on the field of microlithography, which is central to the manufacture of electronic devices. Reichmanis was elected to the National Academy of Engineering in 1995. She has been active in the American Chemical Society throughout her career and served as the society's president in 2003. She was presented with the 1993 Society of Women Engineers Achievement Award and in 1995, was named Bell Laboratories Fellow. She received her bachelor's and doctoral degrees in chemistry from Syracuse University. A recipient of numerous honors and awards, she received the Arents Award, Syracuse University's highest alumni honor, in 2001.
---
David Sedaris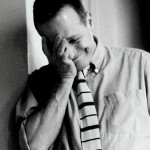 October 2011
David Sedaris Live
David Sedaris is one of America's pre-eminent humor writers. The great skill with which he slices through cultural euphemisms and political correctness proves that Sedaris is a master of satire and one of the most observant writers addressing the human condition today. Sedaris is the author "Barrel Fever" (1995) and "Holidays on Ice" (2010), as well as collections of personal essays, "Naked" (1998), "Me Talk Pretty One Day" (2001), "Dress Your Family in Corduroy and Denim" (2005), and "When You Are Engulfed in Flames" (2009), each of which became a bestseller. Sedaris's pieces appear regularly in The New Yorker and have twice been included in "The Best American Essays." His newest book, a collection of fables titled "Squirrel Seeks Chipmunk: A Modest Bestiary" (with illustrations by Ian Falconer), was published in September 2010 and immediately hit the New York Times Bestseller Fiction List. He and his sister, Amy Sedaris, have collaborated under the name "The Talent Family" and have written half-a-dozen plays.
---
Katrina Vanden Heuvel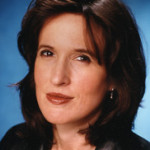 October 2011
On the Nation and Our Political Movement
Katrina vanden Heuvel will offer analysis of the current political moment and speak about the important role that grassroots social movements and independent journalism can play in building a humane, sustainable world. Vanden Heuvel is the award-winning editor and publisher of The Nation magazine. She has received awards for public service from numerous groups, including The Liberty Hill Foundation, The Correctional Association and The Association for American-Russian Women. In 2003, she received the New York Civil Liberties Union's Callaway Prize for the Defense of the Right of Privacy. She is also the recipient of The American-Arab Anti-Discrimination Committee's 2003 "Voices of Peace" award, and the Asian American Legal Defense and Education Fund's 2006 "Justice in Action" award. She is co-editor of "Meltdown: How Greed and Corruption Shattered Our Financial System and How We Can Recover" (2009) and "Taking Back America–And Taking Down the Radical Right (2004).
---
Maria Hinojosa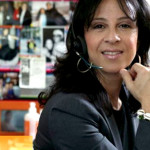 September 2011
Making The Invisible Visible
Maria Hinojosa has been documenting the story of Latinos in America for her entire career. She was the first Latina to be hired at National Public Radio in Washington, and later became the first Latina correspondent for the network. Because of her work with the network's Latino USA, Hinojosa is now recognized as one of the most influential Latino/a journalists in the country. In the new century, the drama of Latino immigration has become one of the most compelling yet divisive stories of our country. Latino USA is heralded by thousands of listeners who say that the program keeps them in touch with the pulse of a new America. Over the past year, Latino USA has opened its airwaves and website to increasing the dialogue about what this change means. In addition to her work with NPR, Hinojosa is senior correspondent for NOW on PBS, the host of the Emmy Award-winning talk show "Maria Hinojosa: One on One" produced by WGBH/La Plaza, and the author of two books—"Raising Raul: Adventures Raising Myself and My Son" and "Crews: Gang Members Talk with Maria Hinojosa."
---