---
Carlos Fuentes
---
Daniel Goleman
Psychologist Daniel Goleman's groundbreaking work, Emotional Intelligence, showed how qualities such as emotional balance, motivation, empathy and social finesse—apart from IQ—contribute to success in life. In his book, Primal Leadership: Realizing the Power of Emotional Intelligence, Dr. Goleman focuses the lens of emotional intelligence on the business world. The University Lectures invites you to experience Daniel Goleman live and in person as he explores the crucial role emotional intelligence plays in making successful leaders.
---
August Wilson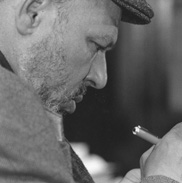 Growing up on the mean streets of Pittsburgh, August Wilson could only imagine how much harder life was for his ancestors than it was for him… Years later, Wilson applied the powerful talent for drama he found within to explore that idea. The result of that exploration is a decade-by-decade rendering of the African American experience in the 20th century in a series of plays that includes Jitney, Ma Rainey's Black Bottom, Fences and King Hedley II. The University Lectures is proud to present August Wilson. Experience first hand the passion and energy of this remarkable playwright, whose own life's story is as moving and inspiring as his plays.
---
Joshua Bell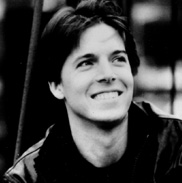 Though still in his 30s, violinist Joshua Bell has been captivating audiences around the globe for more than 20 years. Known for his poetic musicality, he has performed with nearly every leading symphony orchestra and conductor, recorded 26 albums and has earned the rare title of classical music superstar. Bell also collaborates with artists outside the classical arena, including Bobby McFerrin, Chick Corea and James Taylor.
In a departure from the typical classical music performance, University Lectures is honored to present this Grammy®Award-winning violinist in an evening of music and conversation with Syracuse Symphony Orchestra Music Director Daniel Hege. Don't miss this rare opportunity to meet the man behind the music.
---
David Satcher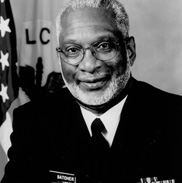 He wanted to be known as the Surgeon General who listened to the American people. In pursuing that goal, Dr. David Satcher wasn't afraid to speak his mind on subjects the people want to hear about, including abortion, AIDS and sex education…
"We have created an environment where there's almost a conspiracy of silence when it comes to sexuality," said Satcher just prior to stepping down as Surgeon General. "It's talked about in the wrong places in the wrong ways."
Today, Satcher remains outspoken on the subject of health and public policy. The University Lectures is the right place and right way to hear him in person as he examines the current state of public health policy.
---
Robert Sapolsky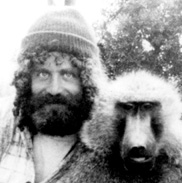 Writes Robert Sapolsky, "We live well enough to have the luxury to get ourselves sick with purely social, psychological stress." He's come to this observation—and others just as intriguing—over a lifetime devoted to studying neurology in the lab and observing baboons in East Africa's Serengeti. The University Lectures is proud to present Robert Sapolsky—considered one of today's best scientist-writers and well known for his lively, witty and engaging presentations. Hear him in person as he explores the links between society and stress and the impact stress has on our well-being.
---
Rem Koolhaas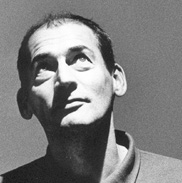 Rem Koolhaas began his career as an architect not by designing a building, but by writing a book. Not the usual kind of architect's book, full of glossy color pictures, but a book of ideas. Delirious Manhattan purported to be a retrospective manifesto, an account of how New York became the embodiment of what Koolhaas describes as 'the culture of congestion'. Koolhaas' architecture is bracing and unsettling and even though nothing he has done yet has had the same popular impact as Frank Gehry's Guggenheim, he is clearly going to be the next big thing.
---
Shibley Telhami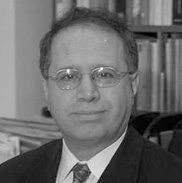 The war on terrorism, the situation with Iraq, tension between Israel and Palestine… Each day, the politics of the Middle East become increasingly complicated. To explain these developments, the media—including NPR and MSNBC— repeatedly turned to Dr. Shibley Telhami. Dr. Telhami, a professor of government and politics at the University of Maryland and senior fellow at the Brookings Institution, is known for presenting a balanced picture of the issues behind the conflicts rocking the Middle East. The University Lectures is proud to present this much sought-after expert on the Arab-Israeli conflict, international relations and U.S. policy in the Middle East.
---
Mario Garcia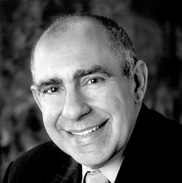 A new period is just beginning in the world of newspaper design—a renaissance of the simple, elegant and uncomplicated… Mario Garcia is leading the way.
"Newspaper design is about to experience monumental changes," predicts Garcia. "Simplicity will rule over complex design."
Discover the latest trends in media design from a man who's redesigned more than 450 papers. University Lectures presents Mario Garcia, live and in person, Wednesday, October 30, 7:30 p.m. in Newhouse II, Studio A.
---
Betty Williams and Jody Williams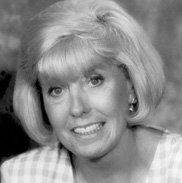 From the streets of Belfast to the hills of Afghanistan, violence and armed conflict continue to wreak havoc on millions of innocent lives around the world. With the odds squarely against them, two women – Betty Williams in Northern Ireland and Jody Williams in her battle to ban landmines – have devoted their lives to ending violence and making the world a safer, more peaceful place. University Lectures invites you to hear first-hand how these remarkable women (both Nobel Peace Prize laureates)—armed with little more than determination and dreams for peace—really have changed the world.
---
William Safire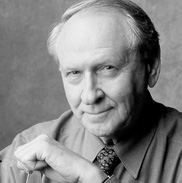 If anyone has a handle on how official Washington will respond to today's hot issues, it's William Safire… A Beltway insider before there was a beltway, when Safire's not poking and prodding the policy makers, he's just as likely to be making news himself. (He brought Nixon and Khruschev together for the famous "Kitchen Debate.")
Hear in person what this ultimate Washington insider and political columnist for the New York Times thinks about our national leaders and how they'll handle these challenging issues.
---