---
Sonia Nazario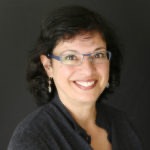 April 2017
Hendricks Chapel
Sponsored in cooperation with the College of Arts and Sciences and Latino-Latin American Studies
Sonia Nazario is an award-winning journalist, author and prominent advocate/activist who has drawn widespread attention to such critical social issues as immigration, racial discrimination, hunger and drug addiction, as well as U.S. foreign policy.
A reporter for more than 20 years, she is best known for "Enrique's Journey," her series of reports for The Los Angeles Times following a Honduran boy's struggle to find his mother in the United States. It earned the 2003 Pulitzer Prize in Feature Writing and the George Polk Award for International Reporting. In book form, it later became a national bestseller.
Nazario's coverage for The New York Times of the detention of unaccompanied immigrant children at the Honduran border in 2014 garnered global attention and led to her addressing the U.S. Senate Committee on Foreign Relations.
She served on many boards, including the board of Kids In Need of Defense, a nonprofit launched by Microsoft and Angelina Jolie to provide pro-bono attorneys to unaccompanied immigrant children.
---
Brandon Stanton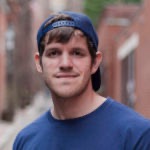 March 2017
Goldstein Auditorium
Sponsored in cooperation with University Union.
With more than 22.5 million followers on Facebook an Instagram, it's no surprise that Brandon Stanton has been called an Internet phenomenon. In late 2010, he started the photography blog Humans of New York with the goal of photographing 10,000 New Yorkers and plotting their photos on a map. When he started incorporating short stories with his photos, Stanton soon found he had created something so much more.
In 2013, Stanton wrote a companion book, "Humans of New York" (St. Martin's Press) that spent 45 weeks on The New York Times Bestsellers List. In 2015, he followed up with "Humans of New York: Stories" (St. Martin's Press).
In early 2015, Stanton's post of a boy from an underprivileged Brooklyn middle school in a crime-plagued neighborhood led him to initiate an online crowdfunding campaign to raise $100,000 to send the students on field trips to Harvard to expand their idea of their potential. HONY's followers raised more than $1 million for Mott Hall Bridges Academy, and the inspirational story garnered international media attention and earned Stanton a meeting with President Obama.
---
Jhumpa Lahiri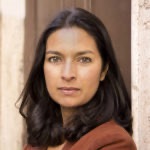 Jhumpa Lahiri was awarded a Pulitzer Prize in 2000 for "Interpreter of Maladies" (Houghton Mifflin, 1999) her debut story collection exploring issues of love and identity among immigrants and cultural transplants. She delved further into the immigrant experience with "The Namesake" (Houghton Mifflin, 2003), which was made into a Fox Searchlight feature film in 2007.
Her book of short stories, "Unaccustomed Earth" (Alfred A. Knopf, 2008), won the Frank O'Connor International Short Story Award (the world's largest prize for a short story collection) and was a finalist for the Story Prize. Lahiri's "The Lowland" (Alfred A. Knopf/Random House, 2013) won the DSC Prize for South Asian Literature and was a finalist for the Man Booker Prize and the National Book Award for Fiction.
Her most recent work, "In Other Words" (Alfred A. Knopf, 2016) explores the often emotionally fraught links between identity and language.
Her appearance is sponsored in cooperation with the College of Arts and Sciences and the Syracuse University Humanities Center.
---
James Corner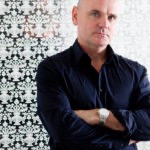 November 2016
Hendricks Chapel
Designer of the Manhattan High Line
James Corner is founder/director of Field Operations in New York City and an internationally recognized landscape architect noted for his innovative approaches toward landscape architectural design and urbanism. His work is renowned for strong contemporary design across a variety of project types and scales, from large urban districts and complex post-industrial sites to small, well-crafted design projects. Among his notable works are the widely acclaimed High Line in Manhattan, Freshkills Park on State Island, Seattle's Central Waterfront, Tongva Park in Santa Monica, Calif., London's South Park at Queen Elizabeth Olympic Park and Chicago's Navy Pier. He has been honored with the National Design Award and the Daimler-Chrysler Award for Design Innovation. In addition to his practice, Corner is a professor of landscape architecture and urbanism at the University of Pennsylvania School of Design He is author of "The Landscape Imagination" (Princeton Architectural Press, 2014) and "Taking Measures Across the American Landscape" (Yale, 1996). Sponsored in cooperation with the School of Architecture.
---
Lynsey Addario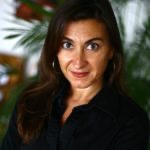 October 2016
Hendricks Chapel
Lynsey Addario is an American photojournalist who regularly works for The New York Times, National Geographic and TIME. She traveled to Afghanistan in 2000 to document life under the Taliban and has since covered conflicts in Afghanistan, Iraq, Libya, Lebanon, Darfur, South Sudan and Congo. Her bestselling memoir, "It's What I Do: A Photographer's Life of Love and War" (Penguin Press, 2015), is the basis for a movie to be directed by Steven Spielberg and starring Jennifer Lawrence. Addario is the recipient of a MacArthur Fellowship and was part of the New York Times team that won the 2009 Pulitzer Prize for International Reporting, for her photographs in "Talibanistan" (Sept 7, 2008). In 2015, American Photo Magazine named Addario one of the five most influential photographers of the past 25 years. Sponsored in cooperation with the S.I. Newhouse School of Public Communications.
---
Bre Pettis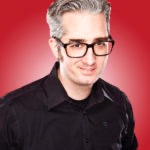 October 2016
Hendricks Chapel
Do-it-yourself 3D printing pioneer
Bre Pettis is passionate about providing the tools for individuals and organizations to create the world around them. He is a renowned figure in the field of do-it-yourself 3D printing and is recognized worldwide as a leading evangelist for personal manufacturing. Pettis co-founded MakerBot Industries in 2009 and was instrumental in building the first prototypes of MakerBot's 3D printers. He was the company CEO through 2013 and its $403 million sale to Stratasys. Pettis also launched Bold Machines, a 3D product development workshop whose projects include "Margo," the first-ever feature film made with 3D-printed characters; medical diagnostic devices for the developing world; and testing equipment for the early detection of oral cancer. Pettis has been named TIME's Tech 40: The Most Influential Minds in Tech and to Foreign Policy's annual list of global thinkers, and has been honored by Fast Company (Innovation by Design awardee) and The Economist (2013 Innovation Award), among other accolades. Sponsored in cooperation with the Martin J. Whitman School of Management and the School of Information Studies.