---
Diane Ravitch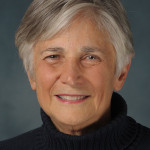 April 2014
The Death and Life of the Great American School System
A research professor of education at New York University, Diane Ravitch is internationally acclaimed for her expertise on past and present education. Her most recent book, "The Death and Life of the Great American School System: How Testing and Choice are Undermining Education" makes the case that public education today is in peril. Drawing on her more than 40 years of research and experience, Ravitch critiques today's most popular ideas for restructuring schools, including privatization, standardized testing, punitive accountability and the multiplication of charter schools, and offers a prescription for improving American public schools.
Ravitch was assistant secretary of education and counselor to Secretary of Education Lamar Alexander from 1991-93. In that role, she led the federal effort to promote the creation of voluntary state and national academic standards. A seasoned lecturer, she currently shares a blog, "Bridging Differences" with Deborah Meier, hosted by Education Week, and blogs for Politico.com and The Huffington Post. Ravitch's newest book, "Reign of Error: The Hoax of the Privatization Movement and the Danger to America's Public Schools," (Knopf) will be available in stores in early September.
---
Anna Deavere Smith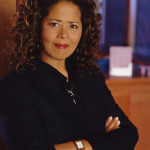 March 2014
Snapshots: Portraits of a World in Transition
Playwright, actor and professor Anna Deavere Smith uses her singular brand of theatre to explore issues of community, character and diversity in America. Newsweek declared her "the most exciting individual in American theatre."
Smith is perhaps best known as the author and performer of one-woman, multi-character plays that deal with social issues in America. The prestigious MacArthur Foundation awarded Smith the "Genius" Fellowship for creating "a new form of theatre — a blend of theatrical art, social commentary, journalism and intimate reverie." In 2012, Smith won the Dorothy and Lillian Gish Prize, one of the largest and most prestigious awards in the arts, which recognizes trailblazers who have redefined their art and pushed the boundaries of excellence in their field.
Her play, "Fires in the Mirror," about the 1991 Crown Heights riot, was a runner-up for the Pulitzer Prize and took home Obie and Drama Desk Awards. Her work "Twilight: Los Angeles 1992" won Drama Desk, Theater World and Obie Awards and received two Tony Award nominations.
Smith's most recent play, "Let Me Down Easy," explores the resilience and vulnerability of the human body. It opened off-Broadway in 2009 and was broadcast on PBS' "Great Performances" in 2012. Interviewing subjects from all walks of life, Smith recreates their words in her performances, transforming herself into an astonishing number of characters.
In 1997, Smith founded the Institute on the Arts and Civic Dialogue at Harvard University, which is now known as Anna Deavere Smith Works. ADS Works unites artists and performers and "cultivates artistic excellence that embraces the social issues of the day." Her latest book is "Letters to a Young Artist: Straight-up Advice on Making a Life in the Arts" (Knopf Doubleday, 2006)
A tenured professor at NYU's Tisch School of the Arts teaching performance studies, Smith is also affiliated with the NYU School of Law. She won a 2006 Fletcher Foundation Fellowship in recognition of her contribution to advancing civil rights. Her professional accolades also include a Matrix Award from the New York Women in Communications, a Fellow Award in Theatre Arts for the United States Artists, and the United Solo Theatre Festival's inaugural uAward for outstanding solo performance.
Smith appears as Gloria Akalitus on the Showtime series "Nurse Jackie." Her television credits also include "The West Wing" and "All My Children." She has appeared in films including "Rachel Getting Married," "Philadelphia" and "The American President."
Currently the artist-in-residence at the Center for American Progress, Smith is researching and writing a new play called "The Americans."
---
Roz Chast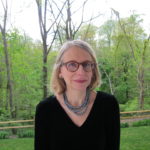 March 2014
Theories of Everything, and Much, Much More
Roz Chast sold her first cartoon to The New Yorker in 1978 and since then she has established herself as one of our greatest artistic chroniclers of the anxieties, superstitions, furies, insecurities and surreal imaginings of modern life.
Since then nine collections have been published of Chast's work, most recently, "Theories of Everything," (Bloomsbury), a 25-year retrospective. Chast is known for her cast of recurring characters—generally hapless but relatively cheerful "everyfolk." In her cartoons, she addresses the universal topics of guilt, anxiety, aging, families, friends, money, real estate and as she would say, "much, much more!" The editor of The New Yorker, David Remnick, has called her "the magazine's only certifiable genius." She collaborated with Steve Martin on the children's book "The Alphabet from A to Y with Bonus Letter Z!"(Random House). Her children's book, "Too Busy Marco," (Simon & Schuster) was published in 2010; the sequel, "Marco Goes to School," was released in 2012. Her most recent book for adults is "What I Hate: From A–Z" (Bloomsbury, 2011).
She is currently working on a book that chronicles her relationship with her aging parents as they shift from independence to dependence. Using handwritten text, drawings, photographs, and her keen eye for the foibles that make us human, Chast addresses the realities of what it is to get old in America today – and what it is to have aging parents today — with tenderness and candor, and a good dose of her characteristic wit.
A native of Brooklyn, Chast received a bachelor's degree in 1977 from Rhode Island School of Design with studies in graphic design and painting, but returned to the cartooning which she had begun in high school. Less than two years out of college, she was added to the 40 or so artists under contract to The New Yorker which has continually published her work for 33 years, from black and white cartoons to color spreads, back pages and covers. In addition she has provided cartoons and editorial illustrations for almost 50 magazines and journals from Mother Jones to Town & Country. She has illustrated several children's books and contributed to many humor collections, lectured widely and received several prestigious awards including honorary degrees from Pratt Institute and the Art Institute of Boston.
---
Chris Hayes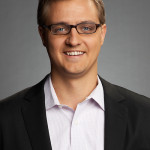 February 2014
Twilight of the Elites
Chris Hayes hosts "All In with Chris Hayes" at 8 p.m. (Eastern) Monday through Friday on MSNBC. Hayes is also editor-at-large of The Nation.
Previously, Hayes hosted the weekend program "Up w/ Chris Hayes," which premiered in 2011. Prior to joining MSNBC as an anchor, Hayes served as a frequent substitute host for "The Rachel Maddow Show" and "The Last Word with Lawrence O'Donnell." He became a MSNBC contributor in 2010 and has been with The Nation since 2007.
He is a former fellow at Harvard University's Edmond J. Safra Foundation Center for Ethics. From 2008-10, he was a Bernard Schwartz Fellow at the New America Foundation. From 2005 to 2006, Hayes was a Schumann Center Writing Fellow at In These Times.
Since 2002, Hayes has written on a wide variety of political and social issues, from union organizing and economic democracy to the intersection of politics and technology. His essays, articles and reviews have appeared in The New York Times Magazine, Time, The Nation, The American Prospect, The New Republic, The Washington Monthly, The Guardian and The Chicago Reader.
His first book, "Twilight of the Elites: America After Meritocracy," which is about the crisis of authority in American life, was published in June 2012.
A native of the Bronx, Hayes received a bachelor's degree in philosophy from Brown University in 2001.
---
George Mitchell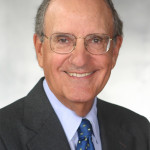 November 2013
Pan Am 103 and Our World 25 Years Later
This lecture is part of the University's Commemoration of the 25th Anniversary of Pan Am Flight 103
Sen. George J. Mitchell returns to Syracuse University to discuss prospects for global peace and how (or if) the world has changed in the 25 years since the bombing of Pan Am 103. A highly respected senator, he became Senate Majority Leader on Jan. 3, 1989, two weeks after the Pan Am 103 tragedy. He has also been a special envoy for Middle East peace (2009-11) and for peace in Northern Ireland. In early October 2001, less than a month after 9/11, Mitchell opened The University Lectures series by calmly and honestly addressing the September 11th terrorist attacks during his lecture.
Mitchell was appointed to the United States Senate in 1980 from Maine to complete the unexpired term of Sen. Edmund S. Muskie. He was elected to a full term in the Senate in 1982, and went on to an illustrious career in the Senate spanning 15 years. In 1988, he was re-elected with 81 percent of the vote, the largest margin in Maine history.
Within his Senate tenure, during which time he garnered bipartisan respect, Mitchell served on the Finance, Veterans Affairs and Environment and Public Works Committees. He led the successful 1990 reauthorization of the Clean Air Act and was the author of the first national oil spill prevention and clean-up law. Mitchell led the Senate to passage of the nation's first child care bill and was principal author of the low-income housing tax credit program. He was instrumental in the passage of the Americans with Disabilities Act. Mitchell's efforts led to the passage of a higher education bill that expanded opportunities for millions of Americans. He was a leader in opening markets to trade and led the Senate to ratification of the North American Free Trade Agreement and creation of the World Trade Organization.
He left the Senate in 1995 and served as a special advisor to President Clinton on Ireland. From 1996 to 2000 he served as the Independent Chairman of the Northern Ireland Peace Talks. Under his leadership the Good Friday Agreement, an historic accord ending decades of conflict, was agreed to by the governments of Ireland and the United Kingdom and the political parties of Northern Ireland. For his service in Northern Ireland Mitchell received numerous awards and honors, including the Presidential Medal of Freedom, the highest civilian honor given by the U.S. Government; the Philadelphia Liberty Medal; the Truman Institute Peace Prize and the United Nations (UNESCO) Peace Prize.
In 2000 and 2001, Mitchell served as chairman of an International Fact-Finding Committee on violence in the Middle East. The Committee's recommendation, widely known as The Mitchell Report, was endorsed by the Bush Administration, the European Union and by many other governments.
In 2006 and 2007, he led the investigation into the use of performance enhancing drugs in Major League Baseball. He also served as chairman of the Special Commission investigating allegations of impropriety in the bidding process for the Olympic Games; and was the independent overseer of the American Red Cross Liberty Fund, which provided relief for September 11 attack victims and their families.
In 2008, TIME magazine named Mitchell one of the 100 most influential persons in the world. The George J. Mitchell Scholarship is given annually by the U.S.-Ireland Alliance to 12 Americans ages 18-30 to fund one year or graduate study in Ireland. The scholarship is one of the most selective in the United States.
---
Billy Collins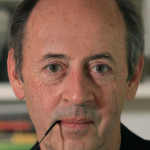 October 2013
Aimless Love: New and Selected Poetry with Billy Collins
Billy Collins is an American phenomenon. No poet since Robert Frost has managed to combine high critical acclaim with such broad popular appeal. His work has appeared in a variety of periodicals including The New Yorker, The Paris Review and The American Scholar, and he is a Guggenheim fellow and a New York Public Library "Literary Lion."
The typical Collins poem opens on a clear and hospitable note but soon takes an unexpected turn; poems that begin in irony may end in a moment of lyric surprise. Collins sees his poetry as "a form of travel writing" and considers humor "a door into the serious."
Collins has published nine collections of poetry, including "Questions About Angels, The Art of Drowning," "Picnic," "Lightning," "Taking Off Emily Dickinson's Clothes," "Sailing Alone Around the Room: New & Selected Poems," "Nine Horses," "The Trouble With Poetry and Other Poems," "Ballistics" and most "Horoscopes for the Dead." A collection of his haiku, titled "She Was Just Seventeen," was published by Modern Haiku Press in fall 2006. He also edited two anthologies of contemporary poetry: "Poetry 180: A Turning Back to Poetry" and "180 More: Extraordinary Poems for Everyday," was the guest editor of The Best American Poetry 2006, and edited "Bright Wings: An Illustrated Anthology of Poems about Birds," with paintings by David Allen Sibley. His next book, "Aimless Love: New and Selected Poems 2003 – 2013," was released in March.
Included among the honors Collins has received are fellowships from the New York Foundation for the Arts, the National Endowment for the Arts, and the Guggenheim Foundation. He has also been awarded the Oscar Blumenthal Prize, the Bess Hokin Prize, the Frederick Bock Prize, and the Levinson Prize — all awarded by Poetry magazine. In October 2004, Collins was selected as the inaugural recipient of the Poetry Foundation's Mark Twain Award for Humor in Poetry.
In June 2001, Collins was appointed United States Poet Laureate 2001-03. In January 2004, he was named New York State Poet Laureate 2004-06. He is a Distinguished Professor of English at Lehman College of the City University of New York, as well as a Senior Distinguished Fellow of the Winter Park Institute at Rollins College.
---
Eric Liu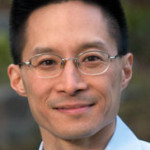 October 2013
The True Meaning of Patriotism
Liu will speak on the true meaning of patriotism, addressing the question of what patriotism really means. He takes both the left and the right to task for forgetting the moral principles that give real meaning to love of country, and reminds all that we can live out the American ideal in our everyday choices. Throughout his work, Liu sends a message about the power of being part of something larger than oneself.
He has been hailed by The New York Times and The Washington Post as a leading voice of his generation. Liu has served in senior leadership roles in politics, media and business. He was a speechwriter for President Bill Clinton and later Clinton's deputy domestic policy advisor. He has been a regular on-air commentator for MSNBC and was named by the World Economic Forum as a "Global Leader of Tomorrow." After his tenure in the Clinton administration, he was an executive at the digital media company RealNetworks.
Liu is the founder of the Guiding Lights Network, which promotes and teaches the art of creative citizenship. The organization brings together leaders, catalysts, and innovators in creative ways to generate new solutions to collective challenges.
His book, "Guiding Lights: The People Who Lead Us Toward Our Purpose in Life," describes the ways of transformative mentors from all walks of life and was named the official book of National Mentoring Month. "The Accidental Asian: Notes of a Native Speaker," his book about race, identity and assimilation, was a New York Times Notable Book and was featured in a PBS documentary. He also co-authored "The True Patriot" and "The Gardens of Democracy" with Nick Hanauer and "Imagination First: Unlocking the Power of Possibility" with Scott Noppe-Brandon.
A graduate of Yale College and Harvard Law School, he is a lecturer in the University of Washington's School of Law and serves on numerous nonprofit and civic boards. He is also a regular columnist for TIME.com.
---
Tony Kushner
October 2013
A Conversation with Tony Kushner
In a profile of Tony Kushner published in The New Yorker, John Lahr wrote that Kushner "takes an almost carnal glee in tackling the most difficult subjects in contemporary history – among them, AIDS and the conservative counter-revolution; Afghanistan and the West; German Fascism and Reaganism; the rise of capitalism; and racism and the civil rights movement in the South. He gives voice to characters who have been rendered powerless by the forces of circumstances," and "forces the audience to identify with the marginalized – a humanizing act of the imagination."
Kushner is best known for his two-part epic, "Angels in America: A Gay Fantasia on National Themes." His other plays include "A Bright Room Called Day;" "Slavs!"; "Hydriotaphia"; "Homebody/Kabul"; and "Caroline, or Change," the musical for which he wrote book and lyrics. Kushner has translated and adapted Pierre Corneille's "The Illusion," S.Y. Ansky's "The Dybbuk," Bertolt Brecht's "The Good Person of Sezuan" and "Mother Courage and Her Children," and the English-language libretto for the children's opera "Brundibár" by Hans Krasa. He wrote the screenplays for Mike Nichols' film of "Angels in America," and Steven Spielberg's "Munich," as well as Spielberg's movie "Lincoln." His books include "But the Giraffe," "A Curtain Raising" and "Brundibar: the Libretto," with illustrations by Maurice Sendak; "The Art of Maurice Sendak, 1980 to the Present"; and "Wrestling with Zion: Progressive Jewish-American Responses to the Palestinian/Israeli Conflict," co-edited with Alisa Solomon. His latest work includes a collection of one-act plays entitled"Tiny Kushner,"featuring characters such as Laura Bush, Nixon's analyst, the queen of Albania and a number of tax evaders, and "The Intelligent Homosexual's Guide to Capitalism and Socialism with a Key to the Scriptures," which premiered at the Guthrie Theatre in May 2009, opened in New York in May 2011.
Kushner is the recipient of a Pulitzer Prize for Drama, an Emmy Award, two Tony Awards, three Obie Awards, an Oscar nomination, an Arts Award from the American Academy of Arts and Letters, the PEN/Laura Pels Award for a Mid-Career Playwright, a Spirit of Justice Award from the Gay and Lesbian Advocates and Defenders, and a Cultural Achievement Award from The National Foundation for Jewish Culture, among many others. In 2008, Kushner became the first recipient of the Steinberg Distinguished Playwright Award, the largest theater award in the U.S. He was also awarded the 2009 Chicago Tribune Literary Prize for lifetime achievement. He is the subject of a documentary film, "Wrestling with Angels: Playwright Tony Kushner," made by the Oscar-winning filmmaker Freida Lee Mock.
---