---
David Henry Hwang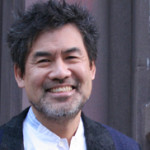 March 2013
The Fluidity of Identity: Theatre and the Search for Self
Throughout his career, playwright David Henry Hwang has explored the complexities of forging Eastern and Western cultures in a contemporary America. Hwang will talk about how theatre effects race perception and activism and can help change stereotypes. He is best known as the author of "M. Butterfly," which ran for two years on Broadway, won the 1988 Tony, Drama Desk, John Gassner, and Outer Critics Circle Awards, and was also a finalist for the 1989 Pulitzer Prize. He is also author of the award-winning plays "Golden Child" and "Yellow Face" and several books for award-winning musicals. According to Opera News, Hwang is America's most-produced living opera librettist.
His newest play is "Chinglish," a comedy about an American businessman in China. He is also executive producer of the feature film "White Frog," which is currently in production. Hwang has been awarded numerous grants, including fellowships from the National Endowment for the Arts, the Guggenheim and Rockefeller Foundations, the New York Foundation for the Arts, and the PEW Charitable Trust. From 1994-2001, Hwang served by appointment of President Clinton on the President's Committee on the Arts and the Humanities. He has also been honored with the 2012 William Inge Distinguished Achievement in the American Theatre Award.
---
Jim Richardson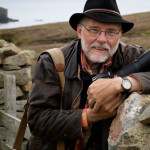 March 2013
Our Vanishing Night: Light Pollution
Jim Richardson is a photographer for National Geographic Magazine and a contributing editor of its sister publication, TRAVELER Magazine. Richardson has photographed more than 25 stories for National Geographic. His work takes him around the world, from the tops of volcanic peaks to below the surface of swamps and wetlands. ABC News Nightline produced a story about the long process of assembling a National Geographic coverage by following Richardson in the field and at National Geographic Society headquarters in Washington, D.C. In addition to his color photography, Richardson has built a distinguished body of black-and-white documentary work about rural Kansas life. His audiovisual presentation, "Reflections From a Wide Spot in the Road," has toured internationally. A 22-page story about his 30 years of photographing life in the north central Kansas town of Cuba, population 230, was published in National Geographic and featured twice by CBS News Sunday Morning, most recently in May 2004. His 1979 study of adolescence, "High School USA," is now considered a photo essay classic and is used in college classrooms. Richardson speaks nationally and internationally. He lives in Lindsborg, Kansas, where his work is featured at his gallery, Small World.
---
Conor Grennan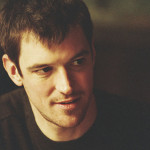 April 2013
Little Princes: Changing the World through Volunteering and Storytelling
Conor Grennan spent eight years at the EastWest Institute (EWI), both in Prague and the EU Office in Brussels. During that time, he developed and managed a wide variety of projects focusing on issues such as peace and reconciliation in the Balkans and harmonizing anti-trafficking policy. In 2001, he was made deputy director of EWI's Program on Security and Good Governance, and served as the advisor on EU Affairs to EWI's Worldwide Security Program. Grennan left EWI in 2004 and embarked on an around the world trip, during which he volunteered in the Little Princes Children's Home in the village of Godawari, Nepal. When he learned that the children in the home were not orphans, but were in fact trafficked, he moved to Kathmandu, Nepal, and founded Next Generation Nepal, a nonprofit organization dedicated to reconnecting trafficked children with their families. Grennan is a citizen of both the U.S. and Ireland and a graduate of the University of Virginia and the NYU Stern School of Business. He is the president of Next Generation Nepal, and the author of "Little Princes: One Man's Promise to Bring Home the Lost Children of Nepal."
---
Roz Savage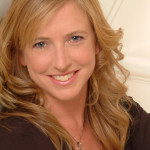 February 2013
The Human Condition: An Ocean Rower's Perspective
The ocean has forced Roz Savage to develop courage, tenacity, perseverance, and the strength to transcend self-imposed limits. In this lecture, she will share her insights on life purpose, motivation, spirituality and sustainability. The 2010 National Geographic Adventurer of the Year, Savage holds four world records for ocean rowing, including one as the first woman to row three oceans: the Atlantic, Pacific and Indian. She has rowed over 15,000 miles, taken around 5 million oar strokes, and spent cumulatively over 500 days of her life at sea in a 23-foot rowboat. She uses her ocean rowing adventures to inspire action on the top environmental challenges facing the world today. A latecomer to the life of adventure, Savage worked as a management consultant in London for 11 years. Since embarking on her first solo ocean adventure in 2005, she has braved 20-foot waves, capsized three times in 24 hours, and faced death by dehydration when both her water makers broke. She has encountered whales, dolphins, sharks, and turtles, and admired the timeless beauty of sunrises, sunsets, and star filled night skies. Savage has spoken across six continents. She is a United Nations Climate Hero, an Athlete Ambassador for 350.org, and an Ambassador for the Blue Project. In 2011 she received the Ocean Inspiration Through Adventure award. She is the author of "Rowing The Atlantic: Lessons Learned on the Open Ocean" (Simon & Schuster, 2010). A documentary based on her Atlantic row has toured the world as a finalist in the Banff Mountain Film Festival.
---
Marion Nestle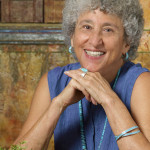 November 2012
Food Politics from Farm to Table: A Recipe for Change
Marion Nestle is a consumer activist, nutritionist, award-winning author and academic who specializes in the politics of food and dietary choice. Her research examines scientific, economic and social influences on food choice and obesity, with an emphasis on the role of food marketing. Her books explore issues like the effects of food production on food safety, our environment, access to food and nutrition. She is the author of "Food Politics: How the Food Industry Influences Nutrition and Health" (2002) and "Safe Food: The Politics of Food Safety" (2003). Her book, "What to Eat" (2006) was named as one of Amazon.com's top 10 books of 2006 (Health, Mind, and Body). Her current book project, "Why Calories Count: from Science to Politics," was published in March. Nestle was senior nutrition policy advisor in the Department of Health and Human Services and managing editor of the 1988 Surgeon General's Report on Nutrition and Health. She has been a member of the FDA Food Advisory Committee and Science Board, the USDA/DHHS Dietary Guidelines Advisory Committee, and American Cancer Society committees that issue dietary guidelines for cancer prevention. Her research focuses on how science and society influence dietary advice and practice. She writes the "Food Matters" column for the San Francisco Chronicle and blogs daily at www.foodpolitics.com.
---
Ron Brownstein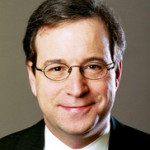 October 2012
American Politics, Today and Tomorrow
Noted political analyst and Pulitzer Prize finalist Ron Brownstein will explore the state of each party today and what's next for America's major political parties. He will also combine an assessment of the electoral environment with an analysis of the challenges that await the new or incumbent President. Brownstein is a senior political and election analyst for CNN and ABC. He has been a finalist for the Pulitzer Prize twice, for his coverage of the 1996 and 2004 presidential elections. He appears regularly in the Atlantic, National Journal and the Los Angeles Times, where he served as national political correspondent and columnist. He also served as chief political correspondent and columnist for U.S. News and World Report. He is author or editor of six books, including The Power and The Glitter: The Hollywood-Washington Connection and Storming the Gates: Protest Politics and the Republican Revival (co-authored with Dan Balz). Washington and Polarized America, was named one of "ten books to curl up with" for 2007 by the New York Times. His articles on politics, public policy, books and culture have also appeared in a number of newspapers and magazines.
---
Bill McKibben
October 2012
350: The Most Important Number in the World
Bill McKibben is one of America's best known environmentalists. He has written books that have shaped public perception—and public action—on climate change, alternative energy and the need for more localized economies. McKibben is the founder of 350.org, a global grassroots climate change initiative thet organized thousands of events in most of the world's nations on Oct. 24, 2009. McKibben's seminal books include "The End of Nature," widely seen as the first book on climate change for a general audience, and "Deep Economy," a bold challenge to move beyond "growth" as the paramount economic ideal and to pursue prosperity in a more local direction—an idea that is the cornerstone of much sustainability discourse today. A former New Yorker staff writer and Guggenheim Fellow, he writes for various magazines, including Rolling Stone, The Atlantic, National Geographic and The New York Review of Books. In 2007, McKibben founded stepitup07.org to demand that Congress curb carbon emissions that would cut global warming pollution 80 percent by 2050. On April 14, 2007, as part of the effort, McKibben helped lead over 1,000 demonstrations, across all 50 states, a watershed moment described as the largest day of protest against climate change in the nation's history. In this talk, McKibben will describe the science of climate change and talk about the inspiring global movement that he's led to help change the world's understanding of its peril, and spur the reforms necessary to get the planet back to safety.
---