---
Sarah Koenig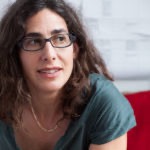 Co-sponsored in cooperation with the S.I. Newhouse School of Public Communications, the LGBT Resource Center, the College of Visual and Performing Arts, the Criminal Law Society of the College of Law and the College of Engineering & Computer Science.
Binge-Worthy Journalism: Backstage with the Co-Creator of 'SERIAL'
Launched in 2014, Serial became the fastest podcast to reach five million downloads in iTunes history. The first season of the podcast presented a 12-part series on one legal case, captivating an audience that downloaded the episodes more than 100 million In her live presentation, Sarah Koenig takes the audience backstage in this cultural phenomenon, using some of her favorite tape to narrate personal stories about the ups and downs of creating a new form of modern storytelling.
---
Mary Roach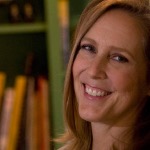 Co-sponsored in cooperation with the College of Visual and Performing Arts and the College of Engineering & Computer Science.
Gulp: Adventures on the Alimentary Canal
In her latest rollicking foray into taboo, icky and under-appreciated aspects of the human body, 2013's "Gulp: Adventures on the Alimentary Canal," Mary Roach takes readers on a wild ride down the alimentary canal and zips off in whatever direction her ardor for research and irrepressible instinct for the wonderfully weird lead her. It's the latest in a long line of New York Times bestsellers that includes "Packing for Mars: The Curious Science of Life in the Void" (2010), "Bonk: The Curious Coupling of Science and Sex" (2008) and "Spook: Science Tackles the Afterlife" (2005). Her approach is grounded in science, but with a fascination with what we may find disgusting and the horrifying things we do to ourselves. For her University Lectures appearance, Roach shares stage with SU biology professor Sandra Hewett for a conversational dialogue.
---
Don Garber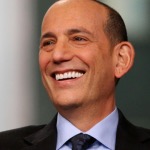 September 2016
Sports fans and those interested in the business of sports are in for a treat with Don Garber, commissioner of Major League Soccer (MLS) and CEO of Soccer United Marketing. During Garber's tenure (since 1999) of North America's premier professional soccer league, MLS has expanded from 10 to 23 teams and added 20 new owners. Garber has also led the development of more than a dozen soccer-specific stadiums in the United States and Canada. In 2002, he created Soccer United Marketing (SUM), an affiliate of MLS and one of the world's leading commercial soccer companies, representing the U.S. Soccer Federation, the Mexican Soccer Federation and CONCACAF. In 2014, Garber secured landmark television and media rights agreements for MLS with ESPN, FOX Sports and Univision Deportes, an unprecedented accomplishment for the sport in the United States.
---
Dacher Keltner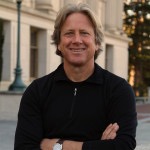 Co-sponsored in cooperation with the Intergroup Dialogue Program and the David B. Falk College of Sport and Human Dynamics.
Survival of the Kindest: Toward a Compassionate Society
From examining how we negotiate moral concerns to exploring the determinants of power and status, Dacher Keltner looks at the social practices by which we navigate the world. Keltner is director of the Social Interaction Lab at the University of California at Berkeley and faculty director of the Berkeley Greater Good Science Center. The podcasts of his course "Emotion" have been hailed by WIRED magazine as one of the five best educational downloads. In his University Lecture, he will detail the evolution and neurophysiology of compassion and kindness, and focus on five practices that elevate compassion—and in so doing increase life expectancy and well-being. He will also discuss the brand new science of awe and beauty, tracing its evolutionary roots.
---
Naomi Klein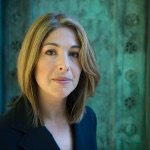 November 2015
Co-sponsored in cooperation with the LGBT Resource Center and Syracuse Symposium.
This Changes Everything: Capitalism vs. the Climate
Naomi Klein is an award-winning journalist, syndicated columnist and author of the 2007 New York Times and No. 1 international bestseller "The Shock Doctrine: The Rise of Disaster Capitalism." In her most recent book, 2014's "This Changes Everything," Klein argues that climate change isn't just another issue to be neatly filed between taxes and health care. The climate crisis challenges us to abandon the core "free market" ideology of our time, restructure the global economy, and remake our political systems. In short, either we embrace radical change ourselves or radical changes will be visited upon our physical world.
---
Charles Blow and Ross Douthat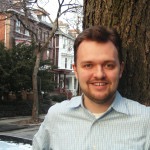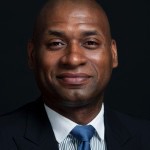 October 2015
Co-sponsored in cooperation with the S.I. Newhouse School of Public Communications, the LGBT Resource Center, University College, the Intergroup Dialogue Program, the School of Education and Syracuse Symposium.
Social Inequality: the How, Why and What to Do?
Charles Blow is the visual op-ed columnist for The New York Times—with a weekly column from a liberal perspective covering politics, public opinion and justice appearing every Saturday—as well as a regular contributor to CNN. Author and influential blogger Ross Douthat is the youngest op-ed columnist in the history of the Times; representing a new generation of conservative commentator, he pens vigorous and penetrating analyses of domestic and international politics and government. For the University Lectures, the two newspaper colleagues and friends will take part in what promises to be a captivating discussion and sharing of perspectives on the topic of social inequality, moderated by SU alumnus and current SU Law student Jesse Feitel '13.
---
Cheryl Strayed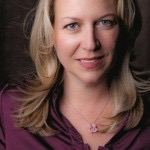 October 2015
Co-sponsored in cooperation with The College of Arts and Sciences.
SU alumna Cheryl Strayed (M.F.A. in fiction writing in 2002) is best known for "Tiny Beautiful Things," her 2012 collection of letters from her "Dear Sugar" advice column, and for the No. 1 New York Times best-selling memoir "Wild: From Lost to Found on the Pacific Crest Trail," recounting her remarkable 1,100-mile solo hike, at age 22, from Southern California to Washington State following the death of her mother from cancer and the end of her own young marriage. The book became the basis for the feature film "Wild," which earned 2015 Academy Award nominations for Reese Witherspoon (Best Actress, as Strayed) and Laura Dern (Best Supporting Actress, as Strayed's mother). In her campus appearance, Strayed will speak about her writings and the power of memoir.
---
Leon Fleisher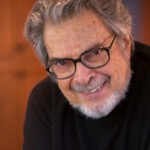 September 2015
Co-sponsored in cooperation with the College of Visual and Performing Arts.
Leon Fleisher is a legendary pianist who began playing at age 4, at which time his parents pulled him from school, opting for private tutoring to allow more practice time ("I've long thought of entitling my biography 'I Was a Kindergarten Dropout,'" he jokes.). Fleisher's most recent recording, 2014's "All the Things You Are," reached No. 1 on the classical charts and earned a 2015 Grammy nomination. The subject of the 2006 Oscar- and Emmy-nominated documentary "Two Hands," Fleisher is also an inspiring conductor, who is leading orchestras in China and Japan in fall 2015. For the University Lectures, he will perform a selection or two from his vast repertoire and then engage in a moderated conversation with Ralph Zito, chair of SU's Department of Drama.
---