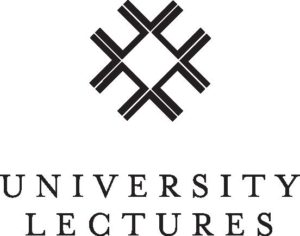 The University Lectures is Syracuse University's premier speaker series, with a long and distinguished history of showcasing individuals of exceptional accomplishment who share their talents, experiences and perspectives for the enjoyment of SU students/faculty/staff and the Central New York community.Now entering its 17th year, University Lectures is a cross-disciplinary series that brings to Syracuse University notable guest speakers of exceptional accomplishment who share their diverse global experiences and perspectives.

This season's speakers, profiled here, have achieved among the highest levels of excellence in their respective fields. University Lectures invites you to come, listen, and experience for yourself their knowledge, energy, passion, and commitment for their professions.

All lectures are open to the public. Reduced-rate parking is available in the Irving Garage . Sign language interpretation and CART are available for all lectures.

The University Lectures was created through, and is supported by, the generosity of alumnus Robert B. Menschel '51.

The University Lectures welcomes suggestions for future speakers. To recommend a speaker, or to obtain additional information about the series, please contact us.

For up-to-date information on the series, follow the University Lectures on Facebook and join our email list.