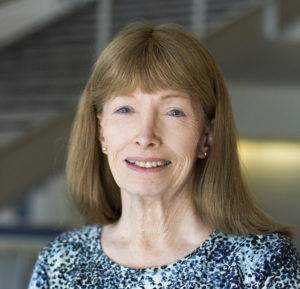 Tuesday, March 26
7:30 p.m., Hendricks Chapel
Lynn Conway, professor of electrical engineering and computer science emerita at the University of Michigan, Ann Arbor, is an internationally renowned research engineer, university educator and LGBTQ advocate.
As a young researcher at IBM in the 1960s, she made pioneering innovations in computer architecture. IBM fired her in 1968 upon learning she was undergoing gender transition. A gritty survivor, she restarted her career in "stealth-mode" after completing her transition.
While working at Xerox Palo Alto Research Center in the 1970s, Conway innovated breakthrough methods that dramatically simplified the design of silicon chips, triggering the microelectronics "VLSI revolution" in Silicon Valley and forever transforming computing and information technology.
She went on to serve as assistant director for strategic computing at the Defense Advanced Research Projects Agency, then joined the University of Michigan in 1985 as professor of electrical engineering and computer science and associate dean of engineering.
Quietly coming out after retiring in 1999, Conway evolved her trans-support website, lynnconway.com, into a multilingual beacon of encouragement and hope for transgender people worldwide. Then, in 2012, she published a memoir that finally revealed how—closeted and hidden behind the scenes—she conceived the ideas and orchestrated the events that disruptively changed an entire industry.
Conway is a fellow of the Institute of Electrical and Electronics Engineers (IEEE) and the American Association for the Advancement of Science, and was elected to the National Academy of Engineering.
Among Conway's other honors: the Secretary of Defense Meritorious Civilian Service Award, the IEEE Computer Society's Computer Pioneer Award, the James Clerk Maxwell Medal from the IEEE and Royal Society of Edinburgh, and four honorary doctorates.