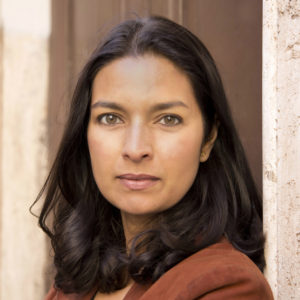 Tuesday, Feb. 7, 2017
7:30 p.m.
Hendricks Chapel
---
Jhumpa Lahiri was awarded a Pulitzer Prize in 2000 for "Interpreter of Maladies" (Houghton Mifflin, 1999) her debut story collection exploring issues of love and identity among immigrants and cultural transplants. She delved further into the immigrant experience with "The Namesake" (Houghton Mifflin, 2003), which was made into a Fox Searchlight feature film in 2007.
Her book of short stories, "Unaccustomed Earth" (Alfred A. Knopf, 2008), won the Frank O'Connor International Short Story Award (the world's largest prize for a short story collection) and was a finalist for the Story Prize. Lahiri's "The Lowland" (Alfred A. Knopf/Random House, 2013) won the DSC Prize for South Asian Literature and was a finalist for the Man Booker Prize and the National Book Award for Fiction.
Her most recent work, "In Other Words" (Alfred A. Knopf, 2016) explores the often emotionally fraught links between identity and language.
Her appearance is sponsored in cooperation with the College of Arts and Sciences and the Syracuse University Humanities Center.