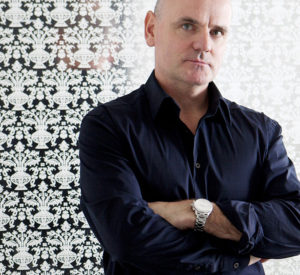 Thursday, November 10, 2016
7:30 p.m.
Hendricks Chapel
---
Designer of the Manhattan High Line
James Corner is founder/director of Field Operations in New York City and an internationally recognized landscape architect noted for his innovative approaches toward landscape architectural design and urbanism. His work is renowned for strong contemporary design across a variety of project types and scales, from large urban districts and complex post-industrial sites to small, well-crafted design projects. Among his notable works are the widely acclaimed High Line in Manhattan, Freshkills Park on State Island, Seattle's Central Waterfront, Tongva Park in Santa Monica, Calif., London's South Park at Queen Elizabeth Olympic Park and Chicago's Navy Pier. He has been honored with the National Design Award and the Daimler-Chrysler Award for Design Innovation. In addition to his practice, Corner is a professor of landscape architecture and urbanism at the University of Pennsylvania School of Design He is author of "The Landscape Imagination" (Princeton Architectural Press, 2014) and "Taking Measures Across the American Landscape" (Yale, 1996). Sponsored in cooperation with the School of Architecture.