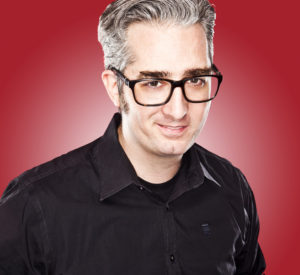 Tuesday, October 4th, 2016
7:30 p.m.
Hendricks Chapel
---
Do-it-yourself 3D printing pioneer
Bre Pettis is passionate about providing the tools for individuals and organizations to create the world around them. He is a renowned figure in the field of do-it-yourself 3D printing and is recognized worldwide as a leading evangelist for personal manufacturing. Pettis co-founded MakerBot Industries in 2009 and was instrumental in building the first prototypes of MakerBot's 3D printers. He was the company CEO through 2013 and its $403 million sale to Stratasys. Pettis also launched Bold Machines, a 3D product development workshop whose projects include "Margo," the first-ever feature film made with 3D-printed characters; medical diagnostic devices for the developing world; and testing equipment for the early detection of oral cancer. Pettis has been named TIME's Tech 40: The Most Influential Minds in Tech and to Foreign Policy's annual list of global thinkers, and has been honored by Fast Company (Innovation by Design awardee) and The Economist (2013 Innovation Award), among other accolades. Sponsored in cooperation with the Martin J. Whitman School of Management and the School of Information Studies.