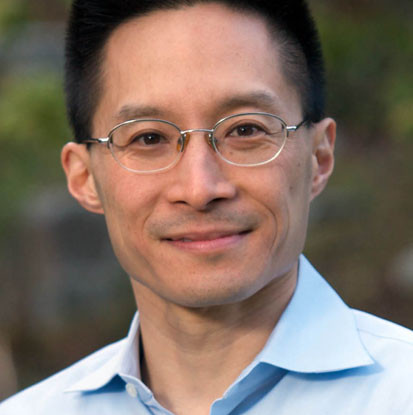 The True Meaning of Patriotism
---
Liu will speak on the true meaning of patriotism, addressing the question of what patriotism really means. He takes both the left and the right to task for forgetting the moral principles that give real meaning to love of country, and reminds all that we can live out the American ideal in our everyday choices. Throughout his work, Liu sends a message about the power of being part of something larger than oneself.
He has been hailed by The New York Times and The Washington Post as a leading voice of his generation. Liu has served in senior leadership roles in politics, media and business. He was a speechwriter for President Bill Clinton and later Clinton's deputy domestic policy advisor. He has been a regular on-air commentator for MSNBC and was named by the World Economic Forum as a "Global Leader of Tomorrow." After his tenure in the Clinton administration, he was an executive at the digital media company RealNetworks.
Liu is the founder of the Guiding Lights Network, which promotes and teaches the art of creative citizenship. The organization brings together leaders, catalysts, and innovators in creative ways to generate new solutions to collective challenges.
His book, "Guiding Lights: The People Who Lead Us Toward Our Purpose in Life," describes the ways of transformative mentors from all walks of life and was named the official book of National Mentoring Month. "The Accidental Asian: Notes of a Native Speaker," his book about race, identity and assimilation, was a New York Times Notable Book and was featured in a PBS documentary. He also co-authored "The True Patriot" and "The Gardens of Democracy" with Nick Hanauer and "Imagination First: Unlocking the Power of Possibility" with Scott Noppe-Brandon.
A graduate of Yale College and Harvard Law School, he is a lecturer in the University of Washington's School of Law and serves on numerous nonprofit and civic boards. He is also a regular columnist for TIME.com.
This lecture will be interpreted for the Deaf and Hearing Impaired.