Young Alumni Entrepreneurs: Breaking The Rules, Blazing New Paths, Not Waiting Their Turn
Thursday, November 14, 2019
Hendricks Chapel, 7:30 PM
---
Five successful young alumni entrepreneurs are returning to Syracuse University this week to share their insights and inspire others to follow their own creative paths to success.
Kelsey Davis '19, Daniel Folkman '12, Julia Haber '18, Erin Miller '16 and Michelle Schenandoah G'18 will participate in a panel discussion, moderated by Davis, on Thursday, Nov. 14 at 7:30 p.m. in Hendricks Chapel.
The event—"Young Alum Entrepreneurs: breaking the rules, blazing new paths, not waiting their turn"—is free and open to the public. American Sign Language (ASL) interpretation and Communication Access Realtime Translation (CART) will be provided.
---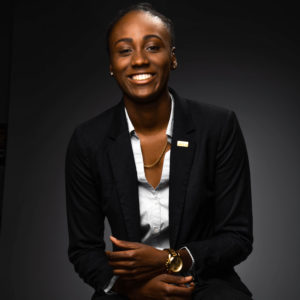 Kelsey Davis (Newhouse School)
Founder & CEO, CLLCTVE
Kelsey Davis is the Founder and CEO of CLLCTVE, a platform that empowers the next generation of college creatives by connecting creatives with brands looking to reach Generation Z.
She has been featured on The New York Times and Adweek, and created the column "#AskGenZ" for MediaVillage.com.
Prior to CLLCTVE, Kelsey worked in production for Conde Nast Entertainment and UniWorld Group.
A recent graduate of the Newhouse School, she is pursuing a master's degree in entrepreneurship at the Whitman School.
---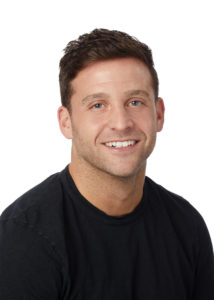 Daniel Folkman (Whitman School)
VP of Business, goPuff
Daniel Folkman is the VP of Business at goPuff, the fastest growing digital convenience retailer, delivering thousands of products – including ice cream, candy, beverages, cleaning products, diapers, pet goods, and in some markets, beer, wine and spirits – to customers directly from centrally located facilities.
goPuff is currently operating in over 100 U.S. locations and employs over 1,500 employees. At goPuff, Folkman currently oversees Business Development, Corporate Development, Brand, and Communications, which includes developing strategic partnerships with the world's largest consumer brands, such as Coca-Cola, Procter & Gamble, and many others.
Before goPuff, Folkman spearheaded Business Development at Sumpto, a marketing and insights platform for the college demographic. At Sumpto, he was the first hire and led user growth and partnership strategy.
A thought leader in the tech and CPG space, Folkman has spent time consulting, advising and operating startups with an emphasis on business development, corporate strategy and brand partnerships. Additionally, Folkman serves on the Young Whitman Advisory Council for the Whitman School of Management.
---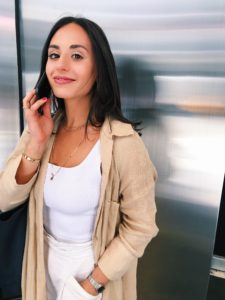 Julia Haber (Newhouse School)
Founder & CEO, WAYV
Julia Haber is a creator, innovator, and go getter. Haber is the founder and CEO of WAYV Inc., which she began in her first year at Syracuse University. During her sophomore and junior years, respectively, Haber interned with Spotify and Snapchat.
WAYV is the brand of the college market, unlocking hyper-tailored experiences for college students. WAYV crafts experiential data driven pop up shops on college campuses across the country.
With WAYV and her earliest pop-up shop iterations, Haber worked with national brands such as Lululemon, Rent The Runway and Shopify, and partnered with companies such as AT&T and Adobe.
Haber and Kelsey Davis were both featured on AdWeek magazine's "Gen ZEOs, the Top Entrepreneurs of Generation Z" podcast.
---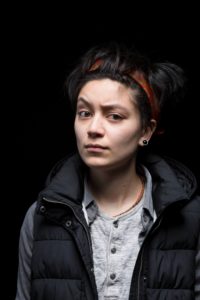 Erin Miller (Newhouse School)
Co-Founder, Out There Productions
Born and raised in the Bay Area, Erin Miller, co-founder of Out There Productions, started making films with her brother by borrowing equipment from their community television center. After an enriching four years at Syracuse University, she started her own production company that specialized in making promotional videos for startups and small businesses.
Miller pivoted towards producing films after the successful premiere of her first short, "No Nuts," (now streaming on Amazon Prime) a romantic comedy about two camp counselors that fall in love at a summer camp for kids allergic to peanuts.
She values diverse representation on and off set, sharing friends' films, and honest expression of self.
Erin currently helps tech startups reach their full potential at Capital Factory in Austin, TX. There she helps run hackathons, happy hours, and the Virtual Reality Lab.
---

Michelle Schenandoah (Newhouse School)
An inspirational speaker and thought leader, Michelle Schenandoah is a traditional member of the Oneida Nation Wolf Clan of the Haudenosaunee Confederacy. She is the founder of Rematriation Magazine, a new Indigenous women's online media platform. Schenandoah is focused on leadership development and the reclaiming of Indigenous women's traditional roles among their nations. She also operate Indigenous Concepts Consulting with the goal of incorporating Indigenous perspectives into the mainstream and in existing business and media paradigms.
Schenandoah is president of the board of directors of the nonprofit Seven Dancers Coalition, focused on ending domestic violence and sexual assault through empowerment in Indigenous communities.
She earned a B.A. at Cornell University, an M.S. at Syracuse University and J.D. and LL.M. degrees at the New York University School of Law.
---