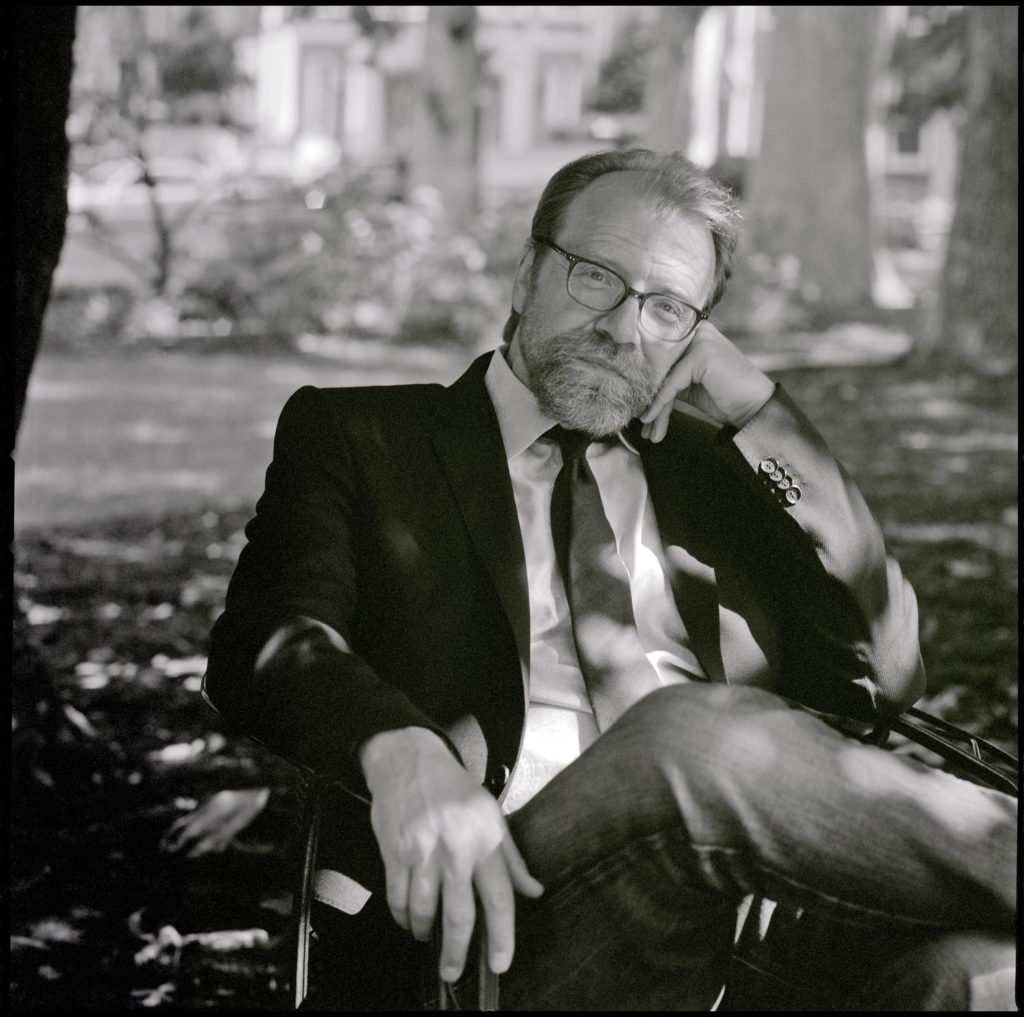 Thursday, October 18, 2018
7:30 PM, Hendricks Chapel
George Saunders G'88 is author of nine books, including the short-story collection "Tenth of December" (Random House, 2013)—a finalist for the National Book Award and winner of the inaugural Folio Prize (for the best work of fiction in English) and the Story Prize (best short story collection)—and his first full-length novel, "Lincoln in the Bardo" (Random House, 2017), a No. 1 New York Times Bestseller and winner of the Man Booker Prize.
A member of the College of Arts and Sciences since 1997, Saunders is a professor of English teaching in the college's renowned Creative Writing Program. This past spring, he was inducted into the American Academy of Arts and Letters.
In 2013, Saunders was named to Time magazine's TIME 100 list of the 100 most influential people in the world. That same year, he was awarded the PEN/Malamud Award for Excellence in Short Fiction. He has also won four National Magazine Awards (from seven nominations), a PEN/Malamud Award and a World Fantasy Award.
He has received fellowships from the MacArthur Foundation, the Lannan Foundation, the American Academy of Arts and Letters, and the Guggenheim Foundation
In May 2013, Saunders delivered a memorable convocation address to College of Arts and Sciences graduates. The New York Times posted the transcript on its website a couple months later, and the speech quickly went viral—within days, it was viewed more than one million times. It inspired an animated short voiced by Saunders. And the following spring, his moving essay on kindness was published in book form—"Congratulations, by the way: Some Thoughts on Kindness" (Random House, 2014)—and became a bestseller.
In addition to "Tenth of December," Saunders has written several popular short-story collections, including "Pastoralia" (Penguin, 2000) and "CivilWarLand in Bad Decline" (Random House, 1996), which were New York Times Notable Books. Another collection, "In Persuasion Nation" (Penguin, 2006), was a finalist for the 2006 Story Prize.
Saunders' appearance is co-sponsored by SU's Office of Alumni Engagement as part of Orange Central 2018.
Pictures from George Saunders Lecture
Gallery not found.